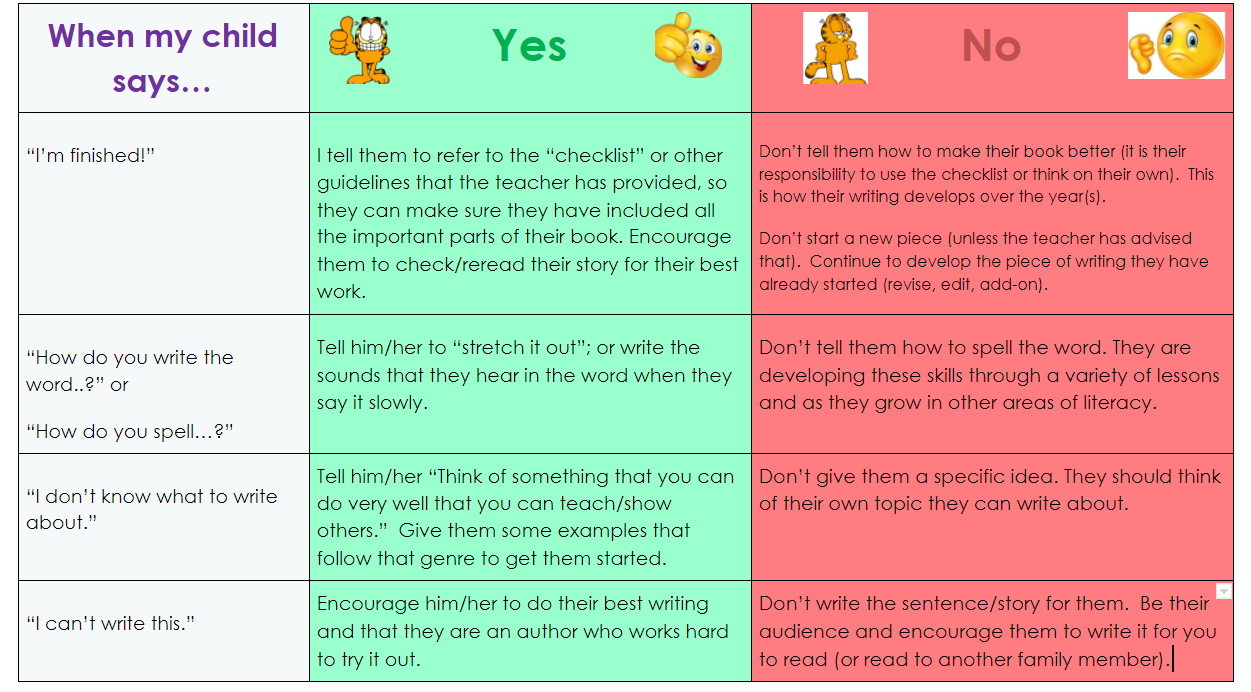 CREATING A WRITING ENVIRONMENT
Read and listen! Read your writing and the published writing of authors to children and let your children read their writing to you.

Set the stage! Create a writing center complete with different types of paper, pencils, pens, and markers. Include other items such as stickers, envelopes, stapler, tape, dictionary, greeting cards, and old magazines.

Discuss! Writing is the act of putting thoughts and ideas into written words. The more experience children have expressing their thoughts and ideas aloud, the better prepared they will be to write them down.

Set an example! Take time each day to write in front of children, thinking aloud about what you are doing as you write.

Write with children! Write together about common experiences, keep a journal, make a scrapbook of a trip or special event. Share words, ideas, and occasionally, the pen.

Fill their world with words! Surround children with print. Make and hang charts and posters of words, ideas, and experiences as references for children as they write. Display interesting newspaper and magazine articles.

Showcase it! Show children you value their writing by displaying their pieces for all to read.
WRITING IDEAS
Ideas for writing come from: Holidays, books, trips, friends, movies, pets, photos, special events, magazine pictures, television, families, experiences, etc.

Read repetitive pattern books
Read great quantities of quality children's literature aloud
Use open-ended sentences
I saw_________. I heard_________. I walked on _________. I learned ____________.

GENRES OF WRITING
Narrative Writing

Expository (Informational) Writing

​Persuasive/Opinion Writing