Attention! Bus routes and times have been posted in Skyward. Please log in to Family Access and check your student's transportation schedule. Reminder: these times will fluctuate until everyone is adjusted to the start of the school year. Thank you for your patience while we've been working to get this information pushed out. If you have any updates that need to be made, please contact the unit office at (309)723-5111 or email
lvandegraft@ridgeview19.org

We are so excited to see everyone on Wednesday! Here are the menus for August. Junior High and High school will have a variety of options to choose from for breakfast every morning.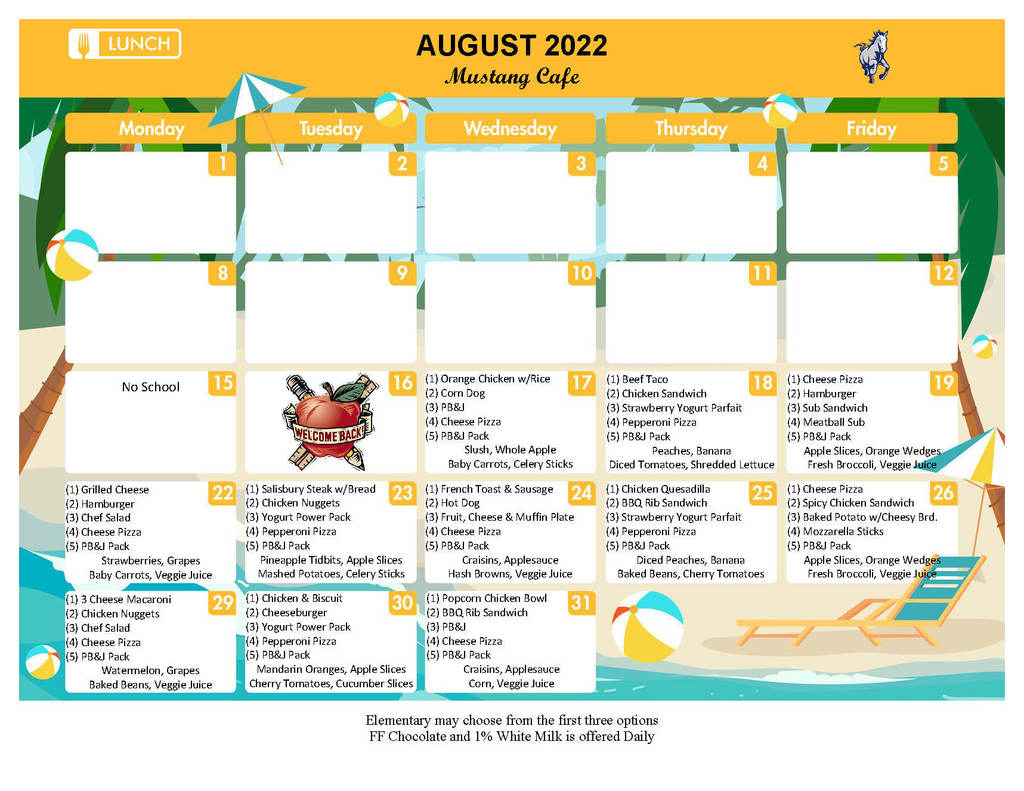 Nurse Kern, the school nurse, will be in the health office tonight during meet the teacher night from 5pm- 6:30pm. If you have questions about medication or health forms, need copies of forms, or have medication to drop off, please see Nurse Kern!

Today Faire Coffee will be at the High School parking lot from 7-9 AM to help start your day off right! Check them out and spread the word, as this is also open to the public. ..they have more than just coffee!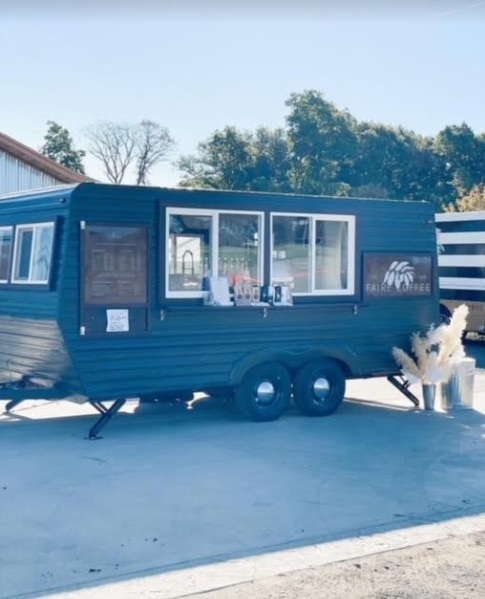 REMINDER 6th Grade Meet the Teacher-Open House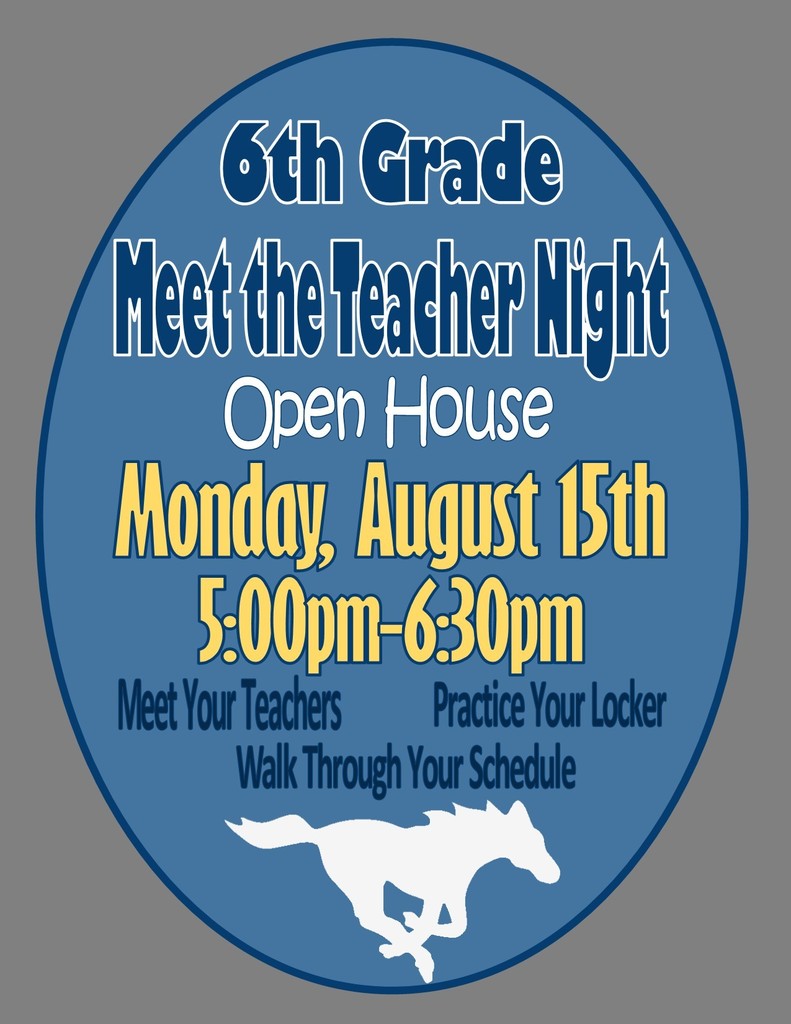 Today will be the last day for the our summer feeding program as we get ready for students to return next week.

We will not be serving meals today, sorry for any inconvenience.
Physical Clinic Day Update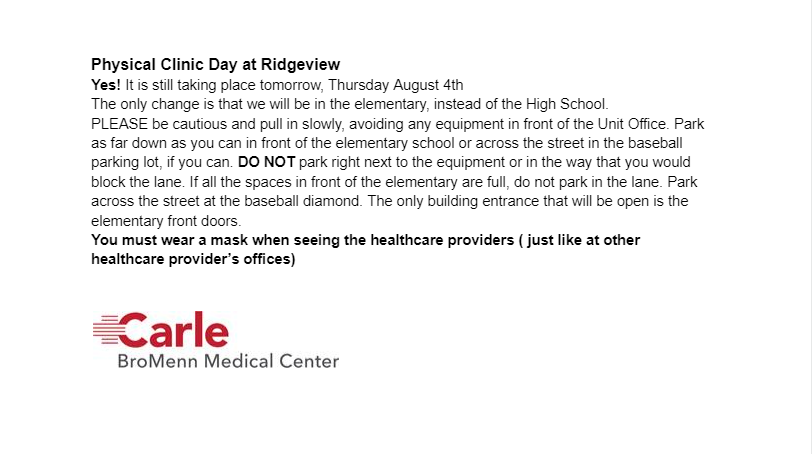 Fax Update: As of right now, our fax machine is working. If your healthcare provider tried to fax anything in the last week, it was not received. You need to contact them and let them know to refax or provide it in another form.
Smile IL Mobile Dentist Next visit scheduled for Sept. 22nd and 23rd! This meets dental exam requirements for any grades needing an exam. This is free for any children with Medicaid/All Kids, private insurance verified for acceptance before visits, or $70 for any child without dental insurance. If you have participated in the past you have or will receive a phone call to verify that you wish to continue to participate and to make sure there are no changes. May show up on caller idea as: Dental Program, you need to answer and verify information. Consent forms will go home with all elementary students once we start school, for anyone new wanting to sign up. Forms can also be found on the health tab of our website under forms. Or visit
www.myschooldentist.com
to enroll. Students must be signed up prior to the visit. And we must meet a minimum number of participates for the dentist to come.
Fax Machine Notice: We usually receive quite a few faxes from doctor's offices this time of year. However, our fax machine has been down (without power) since last Saturday and continues to be. If your healthcare provider was sending a fax to us we did not and cannot receive them. You will need to request they email it to you(then forward to us), email to
akern@ridgeview19.org
, or that they give you a paper copy to turn in. We will let you know when we are able to receive faxes again.

We will be serving breakfast tomorrow from 8:30-9:09 and Lunch from 11:00-12:00. Meals maybe dine in or carry out.

We are hopeful that we'll be able to return to serving soon but for the remainder of this week we are unable to offer meals. Please keep checking for updates on Facebook.

We are still unable to serve meals please check Facebook daily for updates.

Unfortunately we are unable to serve meals tomorrow, Tuesday July 26. Please check Facebook daily for further information.

Ridgeview will not be serving meals Monday. We will post further schedule updates as me know them. We are sorry for any inconvenience this causes.
Ridgeview Clinic Day August 4th: We have met the minimum number of appointments! However, it is not to late to make yours. Carle Bromenn will be at Ridgeview HS August 4th 10am- 4pm to provide sports and school physicals. Call 309-268-3761, to make your appointment today. ( appointments are required)

We will not be serving meals today but will return next week. Starting Monday we will have new serving hours- Breakfast will be from 8:30-9:30 and will be available for dine in or carry out. Lunch will be 12-1 and will also be for dine in or carry out. Parents may pickup meals for their children to take home.

This is a reminder to register your children for school if you have not done so yet. Registration and fees are due August 8th! Feel free to contact the Unit Office with any questions.

We will not be serving meals today. We are sorry for any inconvenience this may cause.