Today all teachers and aides were provided VIP Room Service snacks delivered by NHS students. They choose a drink and a treat that was brought to them in the afternoon. Thank you Ridgeview Athletic Boosters for letting us raid the concession stand and provide the staff with GREAT afternoon pick-me-ups!! #TeacherAppreciationWeek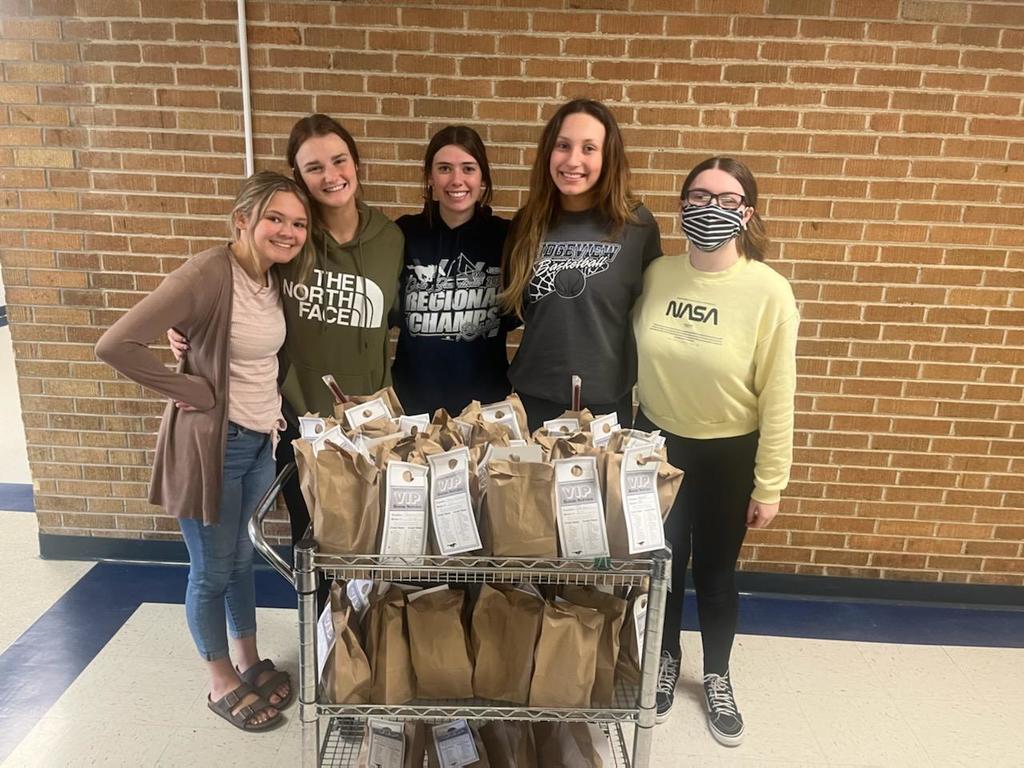 Central Catholic High School will be hosting the HS Girls Track Sectional on Wednesday May 11th. Start time is 2:00 pm. Please use the GoFan Link below to purchase your tickets early!
https://gofan.co/app/school/IHSA
If your student normally receives immunizations at the health department and you would be interested in getting those taken care of August 4th, contact the nurse ASAP. At this time physicals only are being offered. The last few years we did not have enough show-up for immunizations for the MCHD to come out to the school. If I have enough interested I maybe able to get them to return.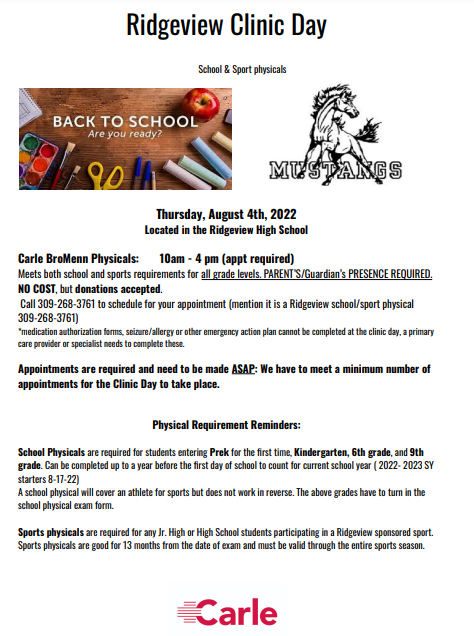 We've almost made it to the end of the school year. Thank you so much for your patients and support during all of the menu changes. Fingers crossed next year will be better.
Yanaba Schroeder honored at S.A.R. event The Sons' of the American Revolution General Bartholomew Chapter had their spring meeting on April 7th. 20 seniors from McClean county and the surrounding area were honored at this event. Each school had a nominee that was voted on by the faculty and the students. Of these 20 students, 2 won $1000 scholarships to be used at the college of their choice. Carter Coffman was one of those winners. He is a Lexington senior who played on the Ridgeview/Lexington co op football team. The other student was Yanaba Schroeder from Ridgeview. Yanaba spent last summer doing soil research in Arizona. She worked on the Navajo reservation. Yanaba is half Navajo so it was a very rewarding experience to do research that could be an improvement to her people and the reservation. She has presented her findings to the University of Illinois and Illinois State University. This was a great day for small schools in eastern McClean county.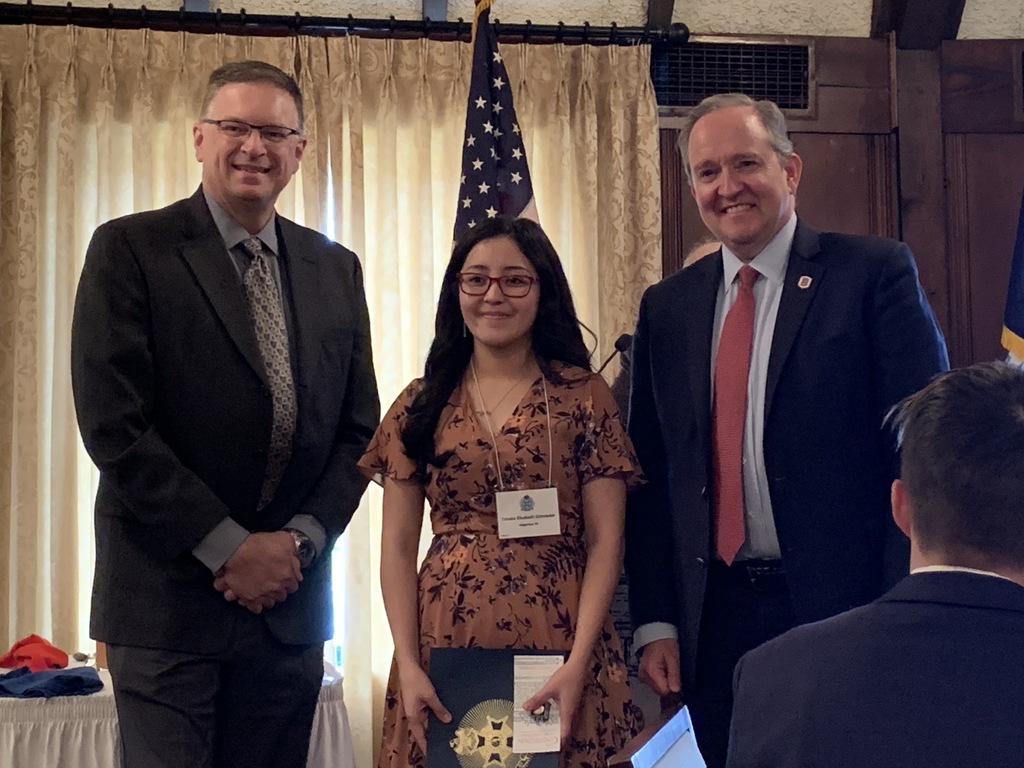 Next week is testing week for the Junior High. Students will be taking the Illinois Assessment of Readiness and will be tested in the areas of Math and ELA. Attendance next week is very important. Please send kids to school on time with a charged Chromebook and a pair of headphones. If students need headphones they can be purchased in the office for $1. Have a great weekend and get plenty of rest, so you are ready to go on Monday!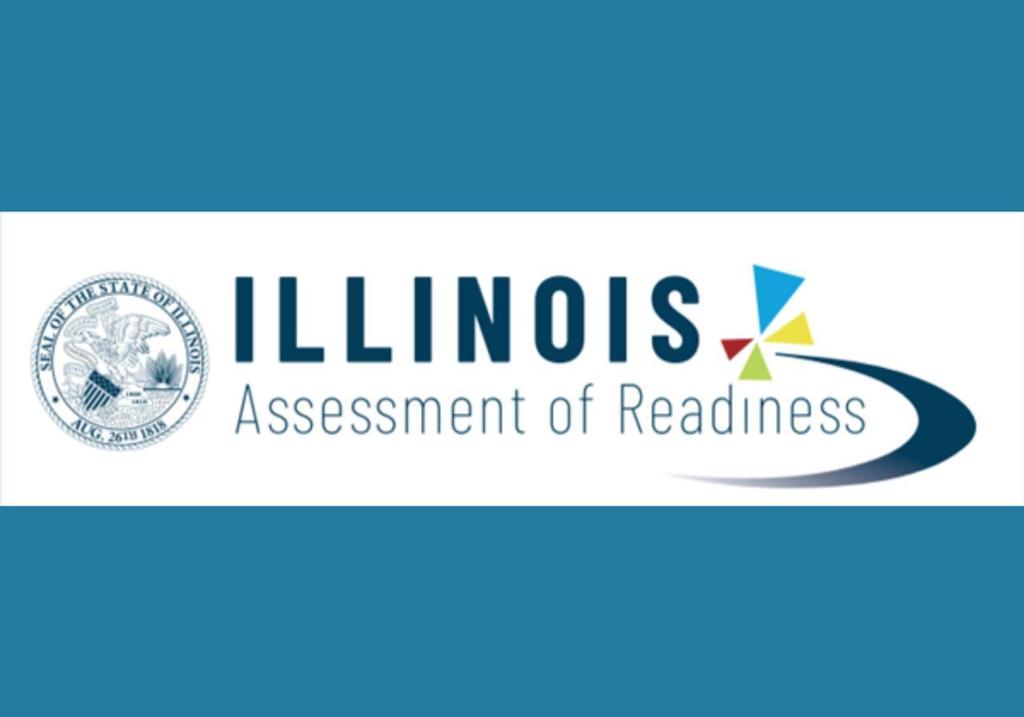 HS Softball at Delavan has been cancelled for today. Practice at Lexington from 9-11 am this morning.

April's Menus, we are still experiencing supply chain issues so menu change may happen. Junior High and High School students have several options everyday for breakfast: Muffins, Breakfast Bars, Cereal, Pop Tarts and Breakfast Pizz. Fruit and Juice is offered daily as well as white milk and chocolate milk.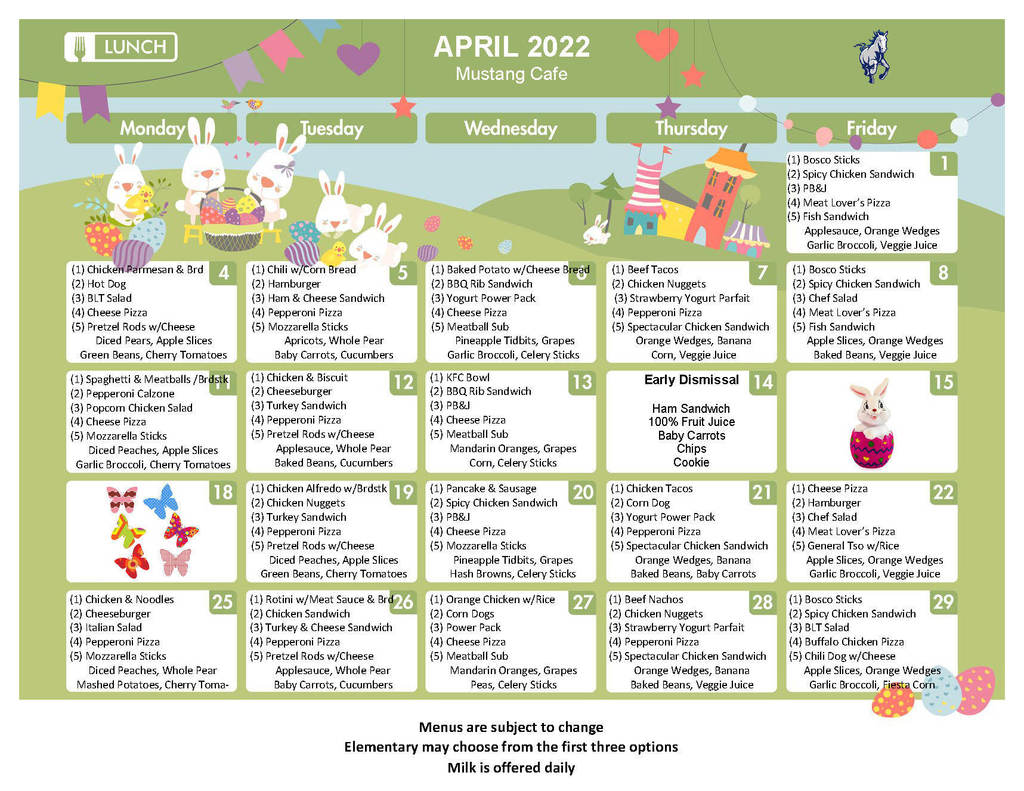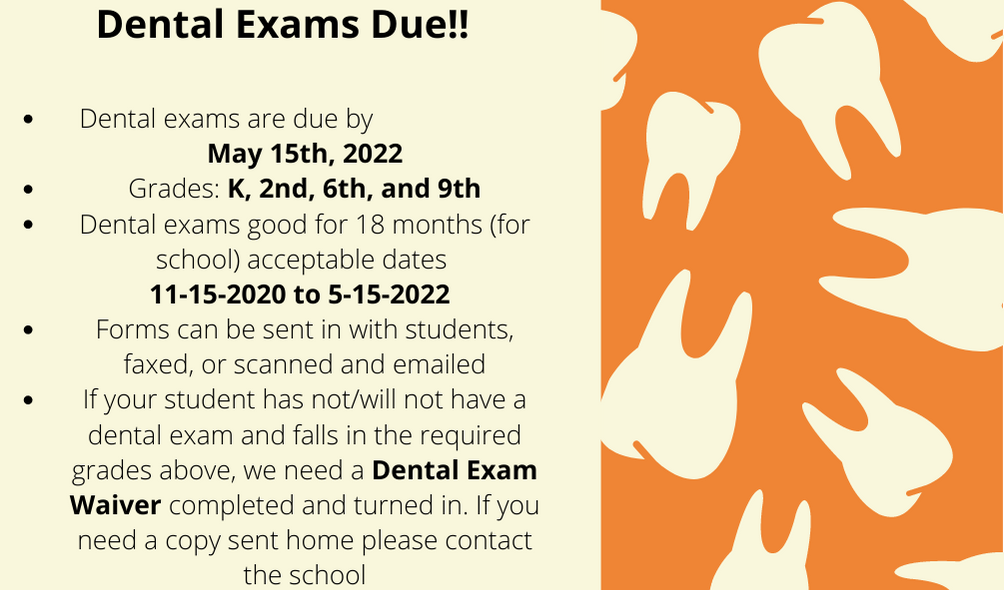 Illness Reminder!

The HS Baseball game scheduled for today at Midland has been canceled.
We are hiring! High School Art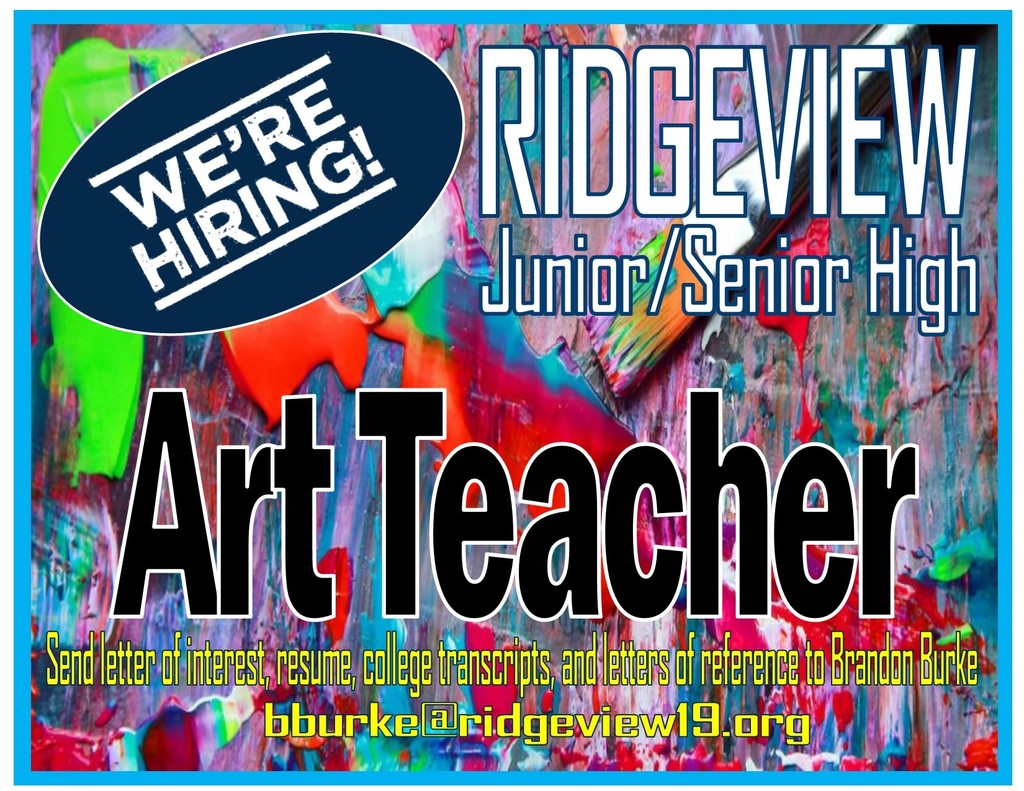 Menu Change for Thursday March 17...…we did not receive our shamrock shaped pretzels so we will be having Pepperoni Pizza Calzones as first option.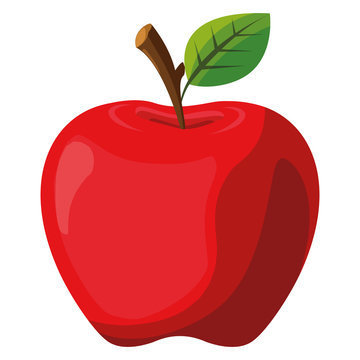 All evening activities are on as scheduled for this evening. Best of luck to all those involved in the musical tonight.
Smile IL Dentist: The Smile IL team plan on returning Monday 3-14, to see the rest of the students sign-up for dental exams.

Good Morning, Due to snow covered icy roads, Ridgeview Schools will be using an E-Learning Day today. Teachers will reach out to students through their classroom platforms this morning. A decision on afternoon and evening activities will be made later today. Stay safe! Mr. Young
Ridgeview High School Student Council is hosting their 13th annual American Red Cross Blood Drive!! It will be held on Thursday, March 17th, St. Patrick's Day, from11am to 5pm. Every donation helps save the lives of others. Please make an appointment today to donate blood. All donors will receive a free T-shirt and get a $10 e-gift card from our partners at Fanatics! PLUS, you will get a chance to win a trip to the 2022 MLB All-Star Game in LA, including round-trip airfare and 4-night hotel accommodations for 2! See rcblood.org/team for details. To make an appointment visit:
https://www.redcrossblood.org/give.html/drive-results?zipSponsor=0405636&fbclid=IwAR2AKuZDJVWzKxL0MhWTasvNBct4fISp23PwI-QvFH2Pmb4i_3zWG-TlBcw