Good Evening, This is just a reminder tomorrow (Thursday 2/9) is a 2:05pm dismissal. Additionally, there is No School Friday (2/10) or Monday (2/13). Have a great weekend! Mr. Young

7th grade boys season comes to an end. Mustangs 28 Ponies 38. Great season young Mustangs!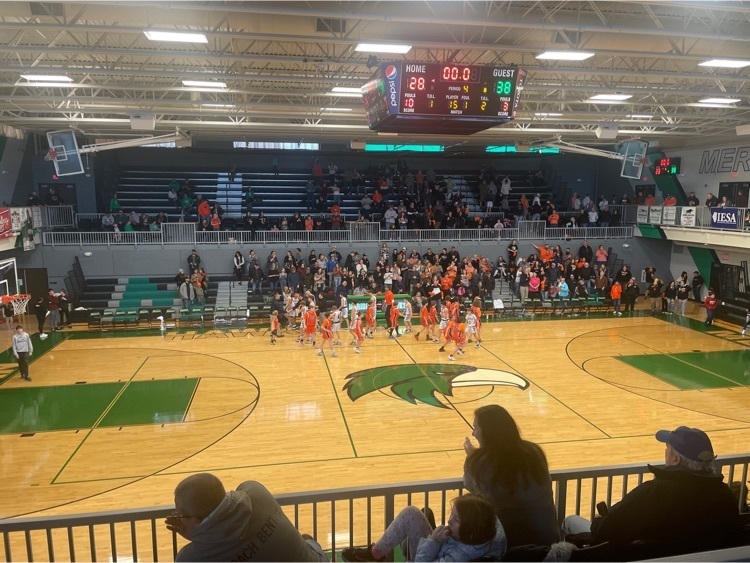 Mustangs down 29-20 heading to the 4th.

Ponies 17 Mustangs 9 at that half.

Good morning below you will find information for the jh boys basketball state tournament on Saturday Feb. 4th at Macon-Meridian HS. Tickets can be bought via GoFan or at the gate. For Saturday the options are: GoFan all day pass: K-8th and Seniors (62+) $4.00 Adults and HS Students $8.00 Cash: K-8th and Seniors (62+) $5.00 Adults and HS Students $10.00 *it will be the same for Thursday if we happen to play that night. -Programs will be sold for $5.00 during the tournament. We will be playing the 2:30 pm game vs Kincaid South Fork

JH Boys 7th grade team is heading to state! 1st time in school history for Ridgeview JH boys bball that they will be making a state appearance!! More details to come on when they will be playing again. congrats to the team, coaches, and cheerleaders!

At the half Mustangs lead 16-12

For those going to the 7th grade boys sectional game tomorrow night below is a few important pieces of information: -Game will be played in Onarga at Iroquois West Middle School, 303 N Evergreen St. -Admission will be $5 for adults/high school students and $3 for K thur 8th and Senior Citizens -Start time will be 6:30 pm -The gym should be marked for our fan section please follow the directions for seating. -At this time the game will not be streamed, if that changes another message will be sent out. Best of luck to the team, cheerleaders and coaches tomorrow night!

Good Morning! Ridgeview Schools will be in session today (Wednesday, January 25). Buses may be slightly delayed from normal pick-up times. See you all soon! Mr. Young

End of girl's consolation game. Fisher 47 Ridgeview 41

End of boy's consolation game. Tri-Valley 46 Ridgeview 54

Halftime Girls Varsity Basketball at the Mclean County Tournament - Ridgeview trails Fisher 22-11

Halftime Boys Varsity Basketball at the Mclean County Tournament - Ridgeview leads Tri-Valley 31-15.
We found out yesterday evening that our fax machine phone line is not working, so we cannot send or receive faxes. We will send out a message when this is repaired!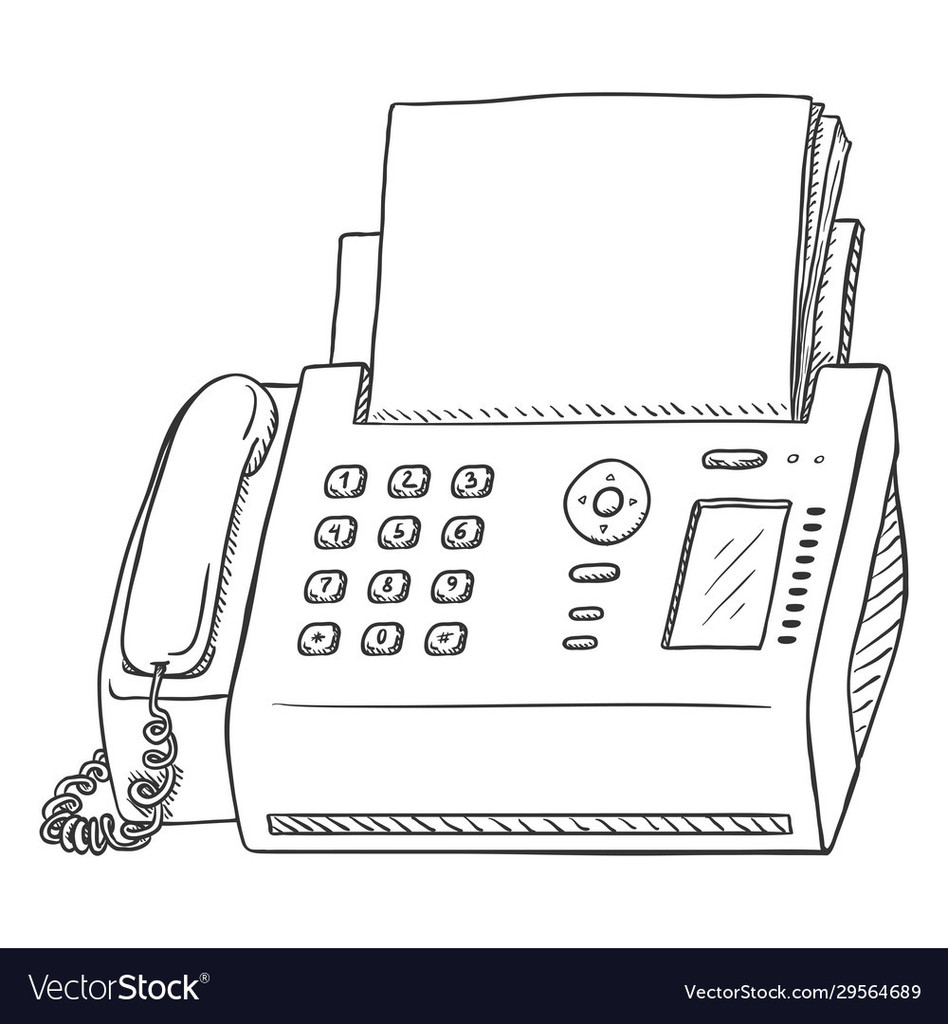 Join our team and make a difference at Ridgeview Schools!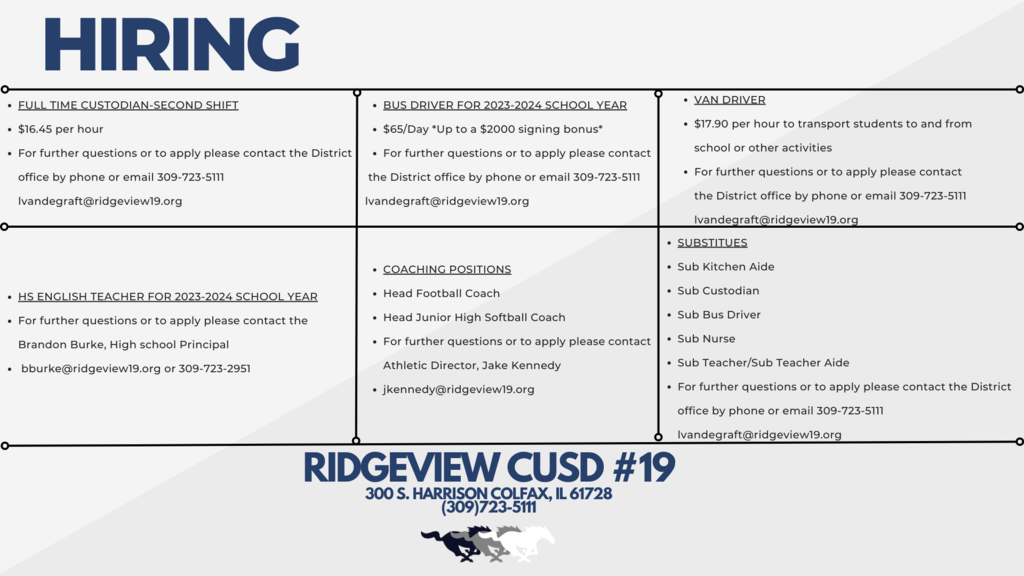 We are hiring! If interested please contact the District Office.

Good Afternoon, An important message regarding some events from today has been posted to Family Access. If you have any questions, please contact the District Office. Also, as a reminder there is No School Monday, January 16 in observance of Martin Luther King, Jr. Day. As always, thank you for your support of Ridgeview Schools and have a great weekend! Mr. Young


Ridgeview Schools has a job opportunity for a full time custodian. If interested please go to our district vacancies and fill out an application! Email your completed application or any questions to
lvandegraft@ridgeview19.org

Welcome back, we hope everyone enjoyed their break. Here are the menus for January.