Good Morning Ridgeview! This is just a quick reminder about our schedule for the end of this week/next week. This Thursday (11/3) will be a 2:05pm dismissal. There will be No School Friday through Tuesday (11/4, 11/7, & 11/8). We will see all students back on Wednesday (11/9). Enjoy the extended weekend! Mr. Young

Happy Halloween!!! Here are the menus for November.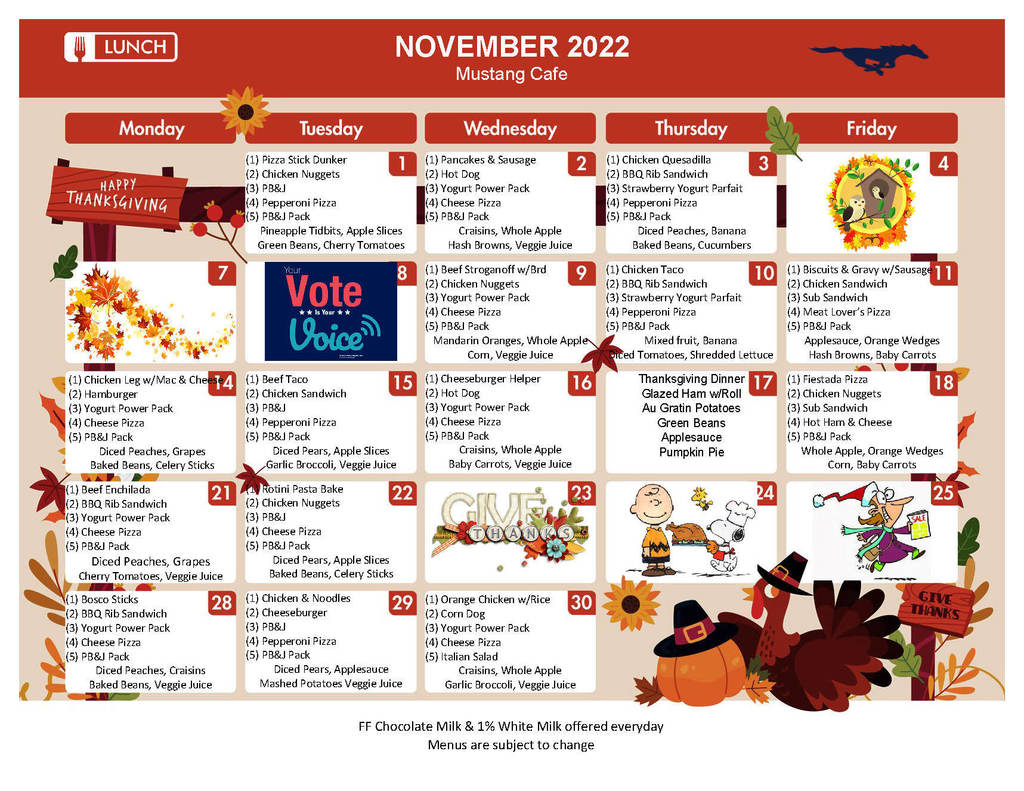 Good Morning, The Elementary School drive/parking lot is back open for drop-off and pick-up as normal. Please note - there are a few barricades at the end of the drive where the work was done to fix the water main. Please be cautious. Thank you for you patience and flexibility yesterday. Mr. Young

Good Afternoon, Here is just a quick reminder of our schedule for next week: -Monday 10/10 - No School -Tuesday 10/11 & Wednesday 10/12 (3:30pm-7:30pm) - Parent Teacher Conferences-Log in to Family Access to schedule your conference -Thursday 10/13 - Early Dismissal (2:05pm) -Friday 10/14 - No School Contact your child's school if you have any questions. Have a great weekend! Mr. Young

Attention bus riders! If you depend on transportation from bus #26, bus # 28, bus #29 or Deb's Pre-K bus route your pick up and drop off times may be effected by an upcoming road closure in Arrowsmith. We received communication from the McLean County Highway Department that on Monday, October 10th and Tuesday, October 11th they will be closing down Arrowsmith Road. We will not be in session on October 10th, (Columbus Day), but are expecting this closure to delay some of our bus routes and the times through the 11th. If you have any questions, please contact the Unit Office.

The cafeteria is now offering ala carte to junior high and high school students. Students must have money on their account to make purchases.

I hope everyone is enjoying this wonderful fall weather! Here are the menus for October.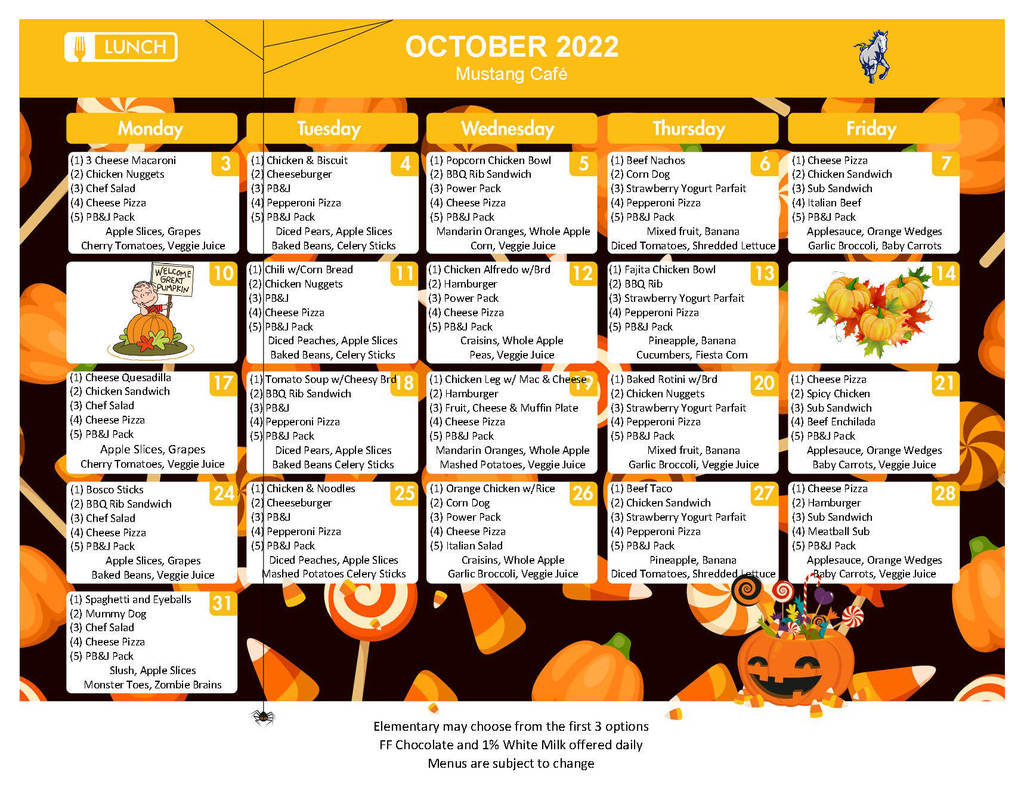 Bus Route Changes Parents and Guardians, Recently, we have had to make some unanticipated changes to our bus routes. For most of our students the bus they are currently riding has not changed. However, drop-off and pick-up times may be affected slightly for students on several of our routes. Some students will also be assigned to a new bus and driver. All these changes will go into effect beginning Monday, September 26th and continue until further notice. We have begun working on getting the adjusted bus assignments and times updated in Skyward as quickly as possible. We hope to have those all updated by the end of the day Friday. We are attempting to make these times as accurate as possible so that you are able to plan. However, some adjustments may need to be made into next week and we will communicate that individually, if needed. If you have any questions, please feel free to let us know. Thank you for your patience and understanding as we work through this situation. Mr. Young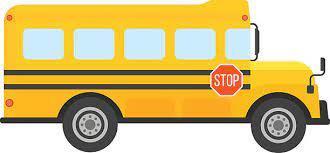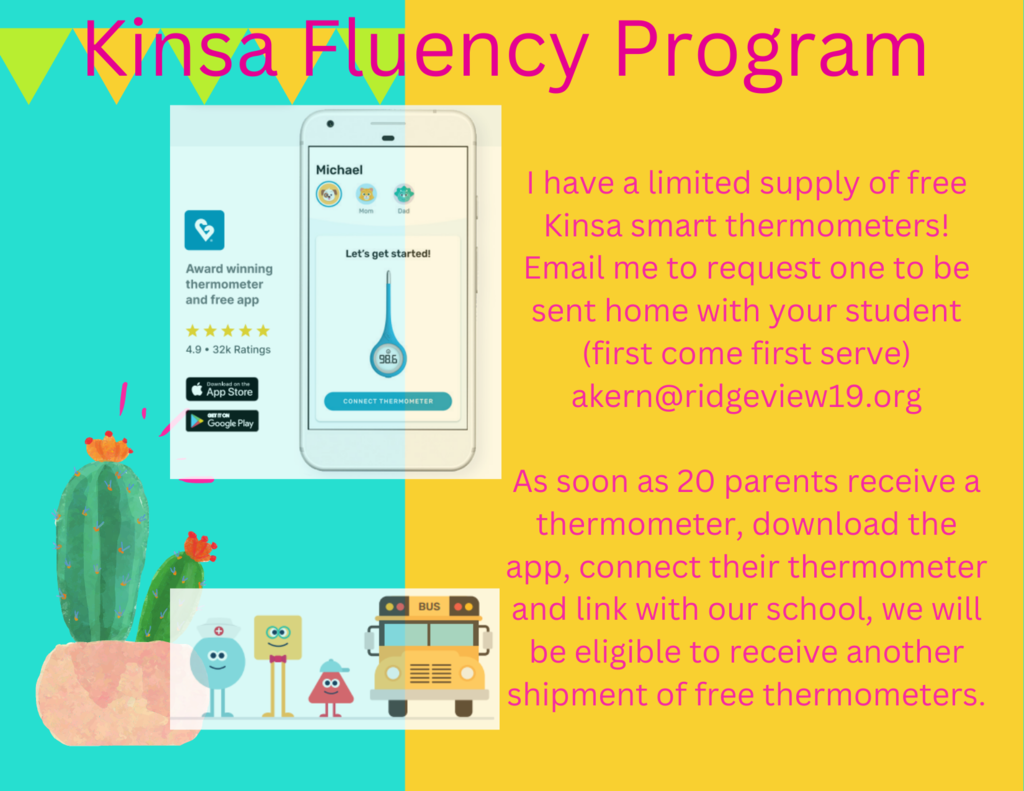 Congratulations to the JH baseball team on their Conference Championship win last night over the Fisher Bunnies. Good luck at Regionals boys!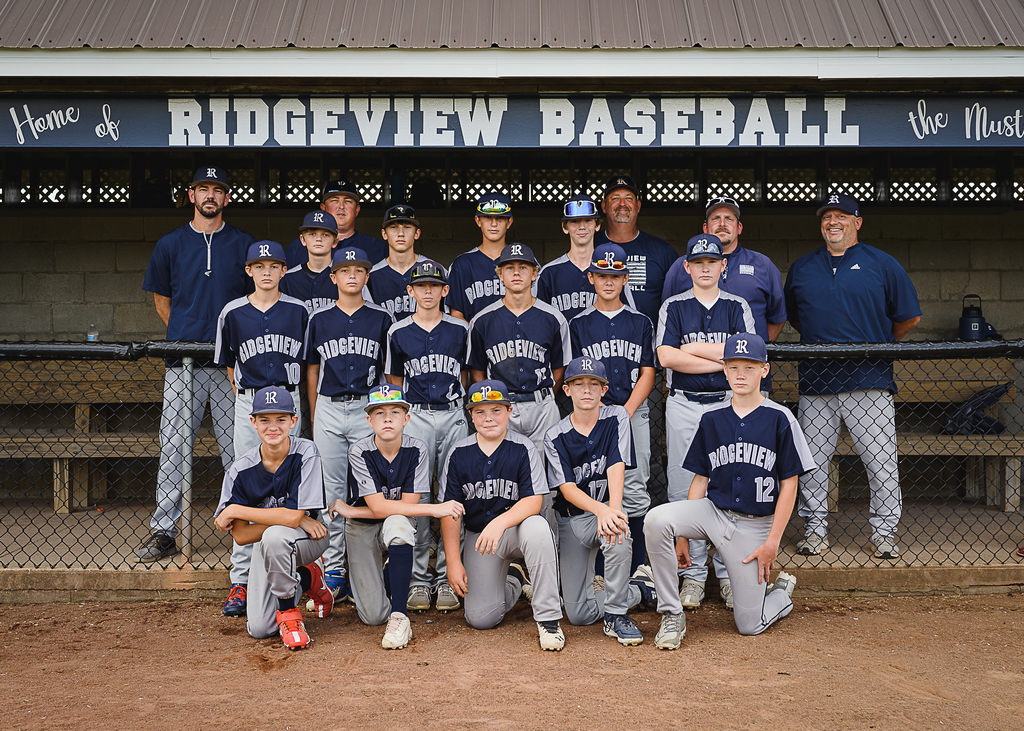 Menus for September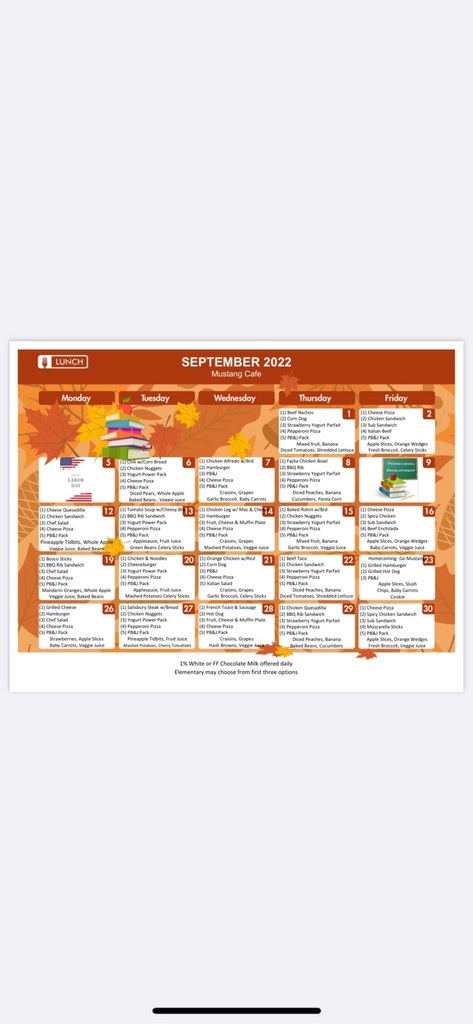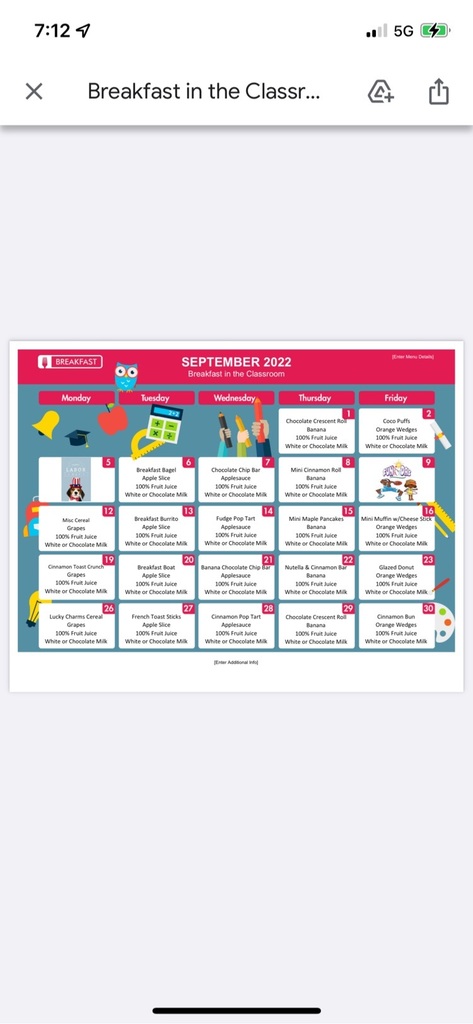 I'm having technical difficulties posting Septembers menu, I hope to have it worked out by tomorrow. Here is the menu for tomorrow. (1) Beef Nachos (2) Corn Dog (3) Strawberry Yogurt Parfait (4) Pepperoni Pizza (5) PB&J Pack Mixed fruit, Banana Diced Tomatoes, Shredded Lettuce Breakfast will be chocolate crescent roll.

As we begin the school year, please make sure you have an up to date school calendar. This years calendar can be found on the district website at:
https://tinyurl.com/yc2psk3e
New this year are five 2:05 p.m. early releases. These are paired with a non-student attendance day the following day. The first 2:05 p.m. early release will be next Thursday, September 8th. Afternoon Pre-K will be in session on Thursday. Busing will run afterschool with drop off times approximately one hour earlier than normal. There will be No Student Attendance on Friday, September 9th. However, students attending out of district programs - BACC, RAS, Hammitt, LeRoy will be in session and be transported as normal. If you have any questions, please contact your child's school.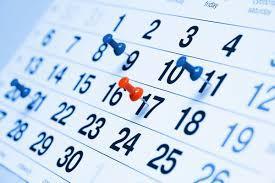 There will be a menu change for Friday 8/26 and Monday 8/29. Third option on Friday will be chef salad and third option on Monday will be baked potatoes. Sorry for any inconvenience.

Attention! Bus routes and times have been posted in Skyward. Please log in to Family Access and check your student's transportation schedule. Reminder: these times will fluctuate until everyone is adjusted to the start of the school year. Thank you for your patience while we've been working to get this information pushed out. If you have any updates that need to be made, please contact the unit office at (309)723-5111 or email
lvandegraft@ridgeview19.org

We are so excited to see everyone on Wednesday! Here are the menus for August. Junior High and High school will have a variety of options to choose from for breakfast every morning.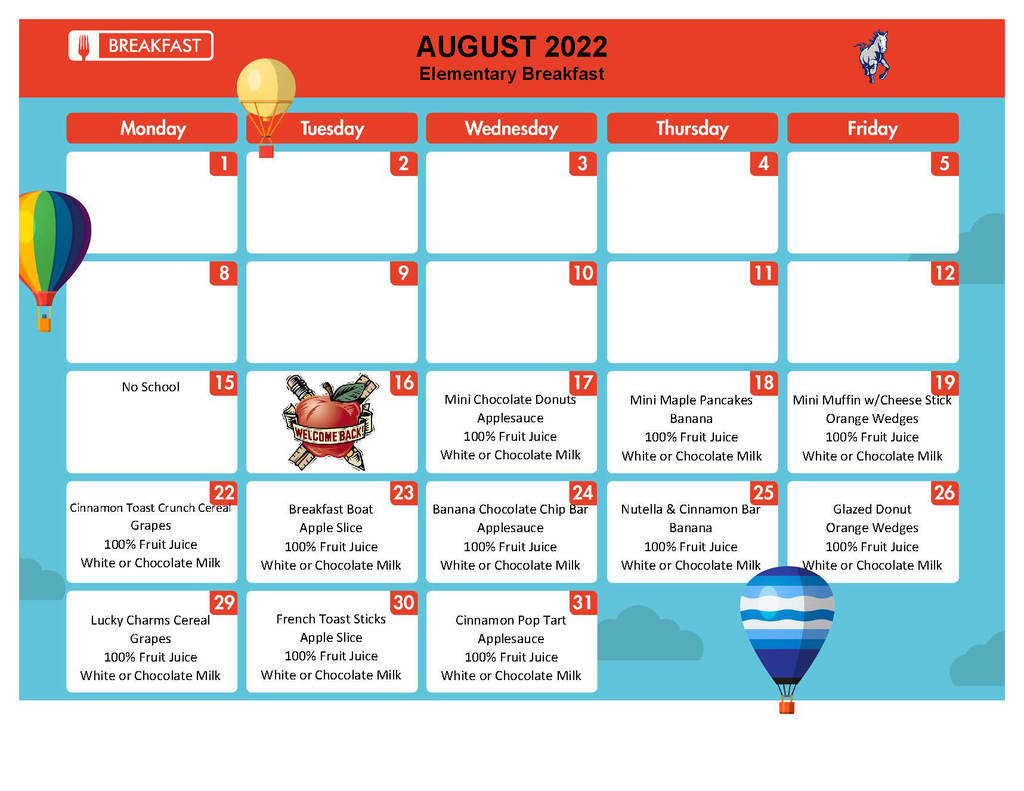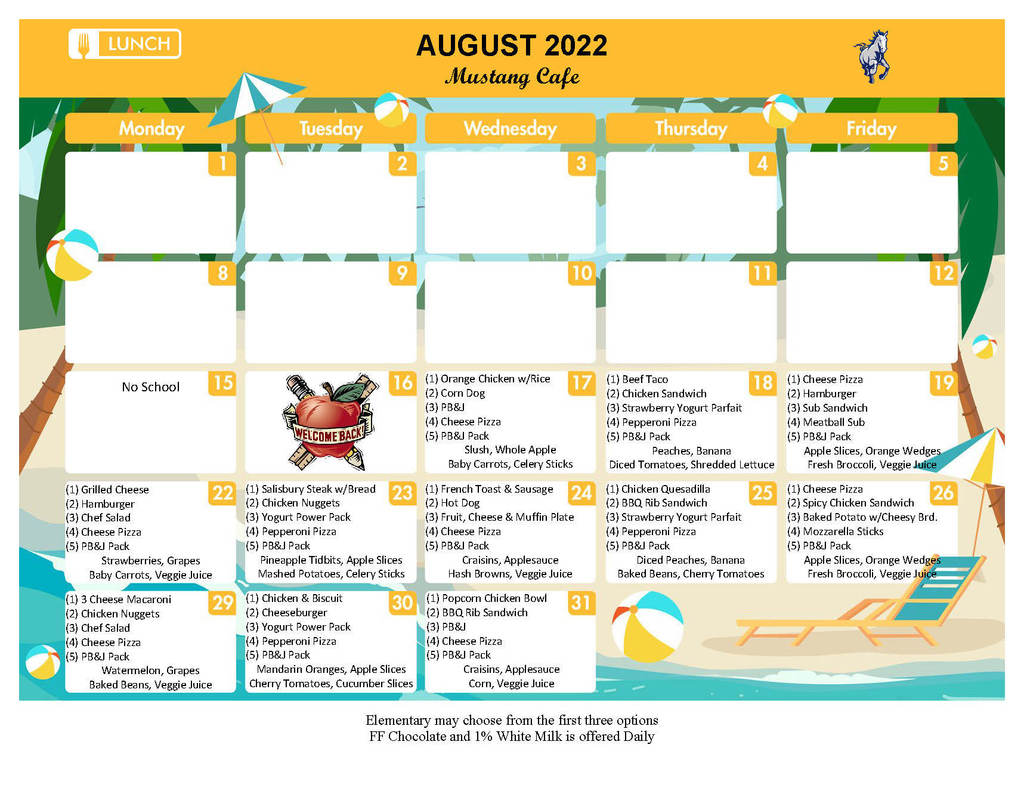 Meet The Teacher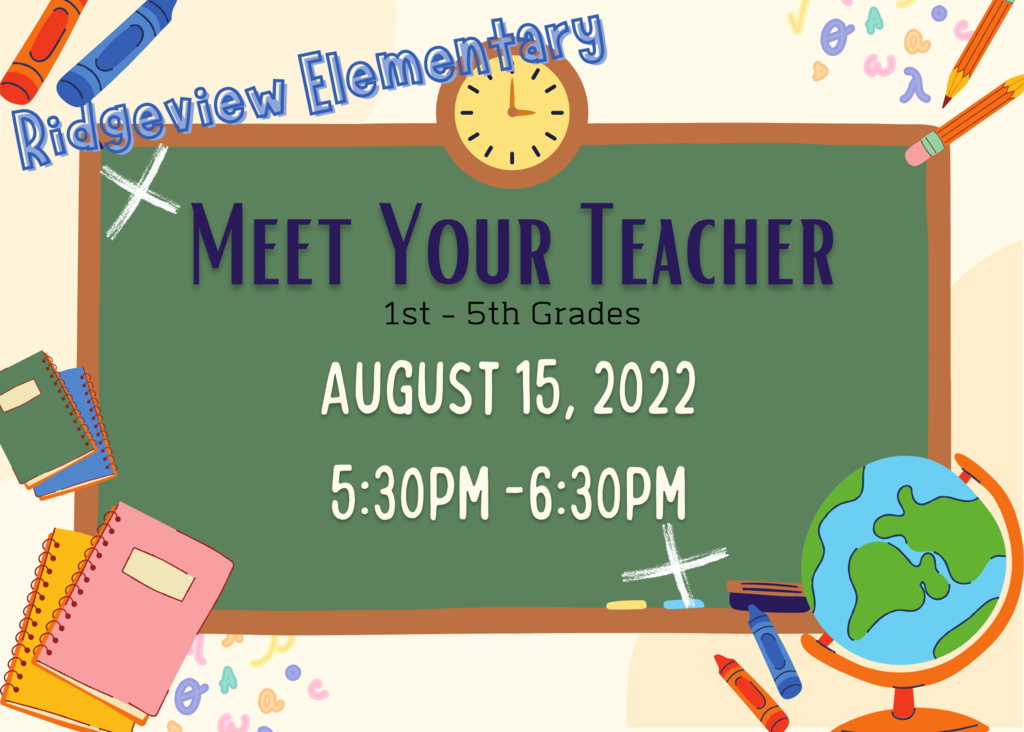 Today Faire Coffee will be at the High School parking lot from 7-9 AM to help start your day off right! Check them out and spread the word, as this is also open to the public. ..they have more than just coffee!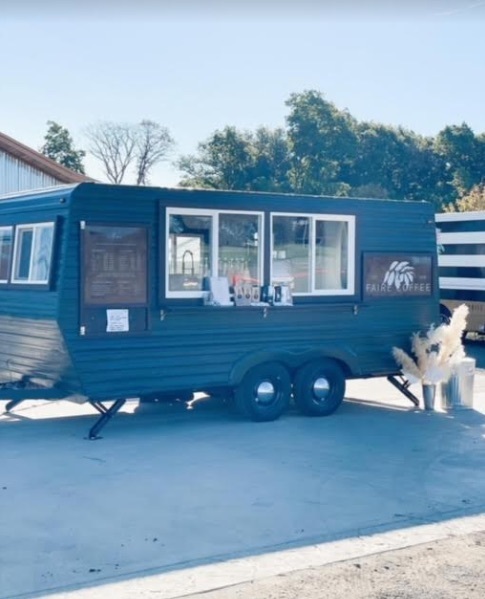 Today will be the last day for the our summer feeding program as we get ready for students to return next week.

We will not be serving meals today, sorry for any inconvenience.